located in north hollywood, Ca
Heaven on Earth was founded in 2000 and started as a small organization focused on addressing the overpopulation crisis in Los Angeles.
Twenty years later, we have grown tremendously. Adding Perry's Place, our adoption center and sanctuary, as well as the Heaven on Earth Animal Clinic in Chatsworth, CA. Our staff numbers have more than tripled over the years, supporting our increasing capacity for care. And as of 2020, Los Angeles has reached a status of no-kill.
Over the years, Heaven on Earth has increased our intake numbers from 132 in 2011 to 889 in 2022.
Our adoption numbers have increased as well, from 52 in 2011 to 708 in 2022.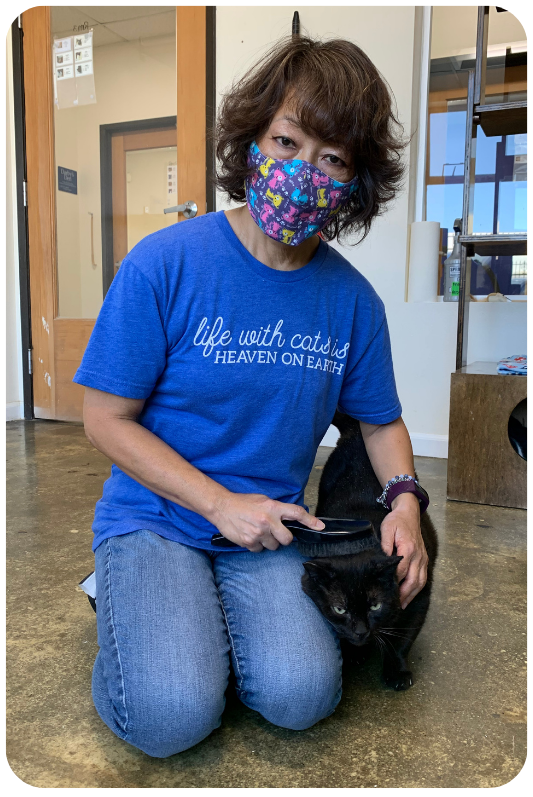 "This is such a great organization. The staff and everyone care so much about the cats and kittens. They do everything they can to get them adopted or if they are sick they take care of them. I'm really glad I found this organization."

 

- Eiko S., Volunteer
we couldn't have done it without you!
In 2022, we opened the doors of Perry's Place to cats from both the Los Angeles shelter system and the surrounding communities.
We found permanent homes for 708 cats and kittens through our  adoption program.
Our supporters opened their hearts and homes to foster 748 cats and kittens. This includes older. and special needs cats.
We transferred 9 cats out of Los Angeles to other communities in need of adoptable cats. 
Through our SpayShip Program, 1,078 cats were trapped, spayed/neutered, and returned to their homes in their communities. 
4,140 spay/neuter surgeries were performed on cats and dogs at the Heaven on Earth Animal Clinic.
*(Total Death & Euthanasia / Total Cats in Care)  
Shelter Animals Count Data