volunteer your time with homeless cats
When you volunteer with Heaven on Earth, you're helping us fulfill our mission of transforming the lives of homeless cats through rescue, sanctuary and new beginnings. We need volunteers to help us care for our sanctuary and adoption center cats by feeding, cleaning, socializing and providing daily enrichment. We also need adoption counselors, photographers, event coordinators and anyone with a knack for marketing our residents and programs. You may even decide to take your volunteer work home with you and become a foster!
However you're able to donate your time, we can assure you that no two days will be the same and every task makes an impact on the number of lives we're able to save.
Current Volunteer opportunities: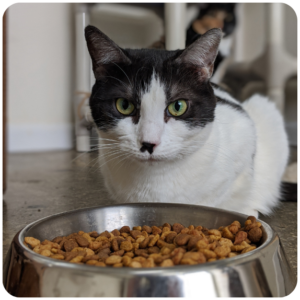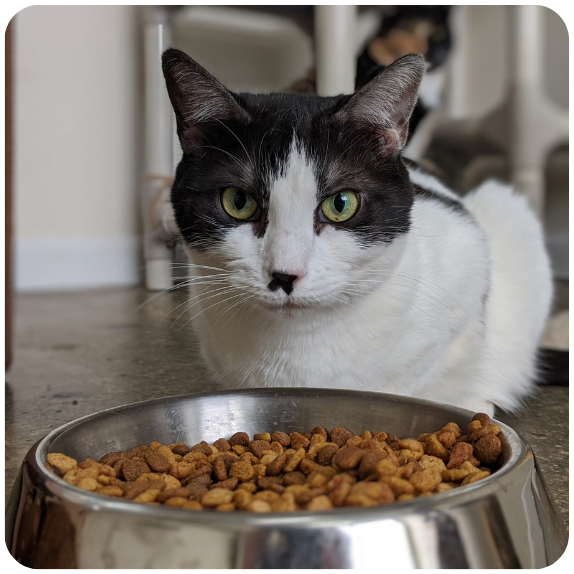 Morning Cleaning Crew
Location: Perry's Place (North Hollywood)
Duties: Provide daily care to cats by cleaning and feeding the main sanctuary area, which includes 10 free-roam rooms, 3 individual cat enclosures, and community room kennels.
Reports to: Caretaking staff
Schedule: daily, 9am-12pm
Time Commitment: at least 1 weekly shift (3 hours per week)
Qualifications: you must be at least 16 years old
Read the full job description HERE.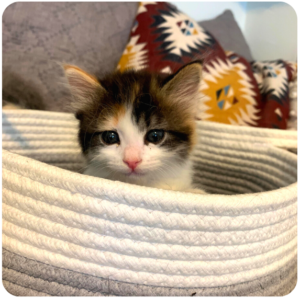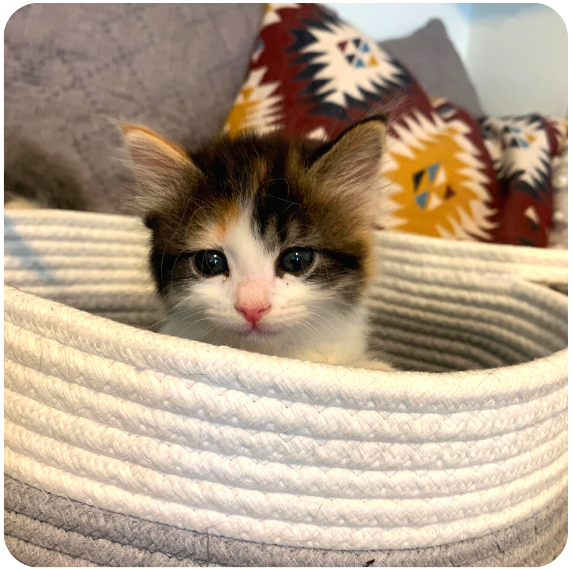 Foster Cats & Kittens
Our foster program allows us to place cats and kittens in temporary homes so that they can gain real-life experience, recover from injury or illness, get big enough for spay/neuter, and/or be seen by potential adopters from the comfort of your couch.
We do have a few basic program participation requirements. You must:
Be at least 18 years old (or foster alongside a parent/guardian)
Have a valid government-issued I.D.
Have access to reliable transportation
Be able to provide daily care for your foster cat
Adhere to all program protocols and instructions
Be able to keep your foster cat(s) indoor-only at all times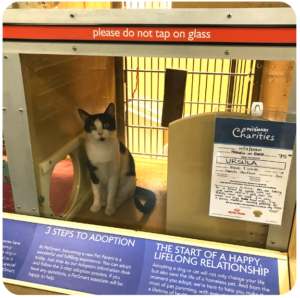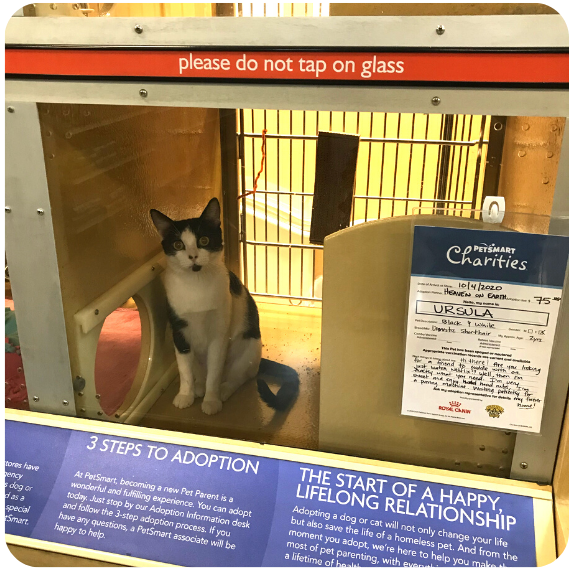 PetSmart Feed & Scoop
As a mobile scoop & feed volunteer, you play an important role in ensuring the comfort and health of cats and kittens in residence at the local PetSmart stores that host mobile adoption events.
Core Responsibilities:
Clean litter and feed cats that live in the store
Allow cats out of cubby for exercise, play, and socialization
Socialize the shyer, sometimes hissy, kittens as well as older cats through the use of treats, special toys, and other positive reinforcements with human interaction
Note all physical and behavioral observations
We ask for a volunteer commitment of at least one 1-3 hour shift once a week at one or more of our PetSmart stores.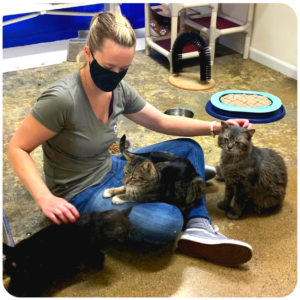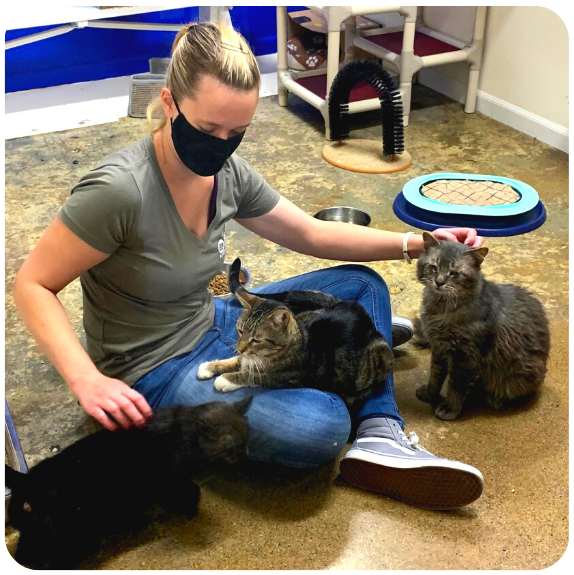 Pets & Purrs Club:
Afternoon Enrichment
Want a little love in the afternoon? 
Spend a couple of hours with our furry friends! We need your help to pet and socialize with our cats.
Shifts are from 4-6 pm daily.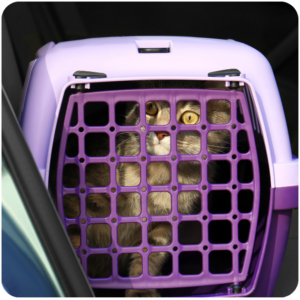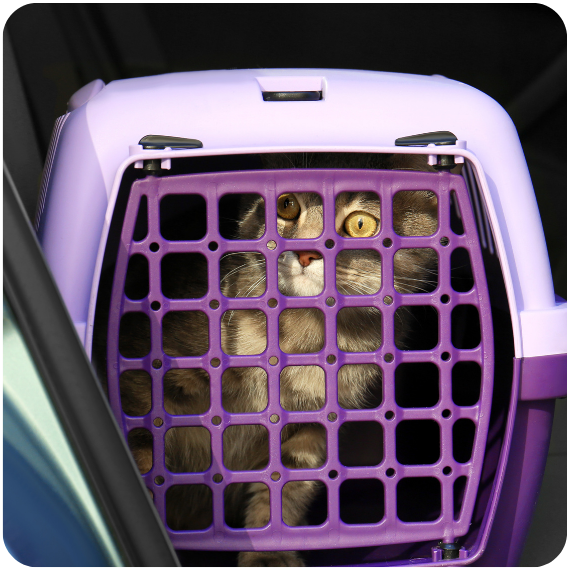 Morning Transport Volunteers
Are you a morning person who likes to get their volunteering done early?
We're looking for a volunteer to transport up to 15 cats and kittens between Perry's Place (North Hollywood) and the Heaven on Earth Animal Clinic (Chatsworth) for spay/neuter and other surgeries, every Wednesday morning.
The shift is 7 am – 8 am (must be at Perry's Place no later than 7 am).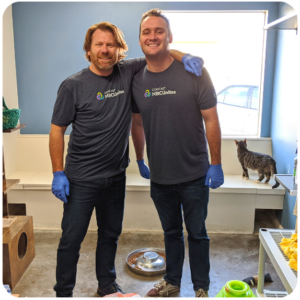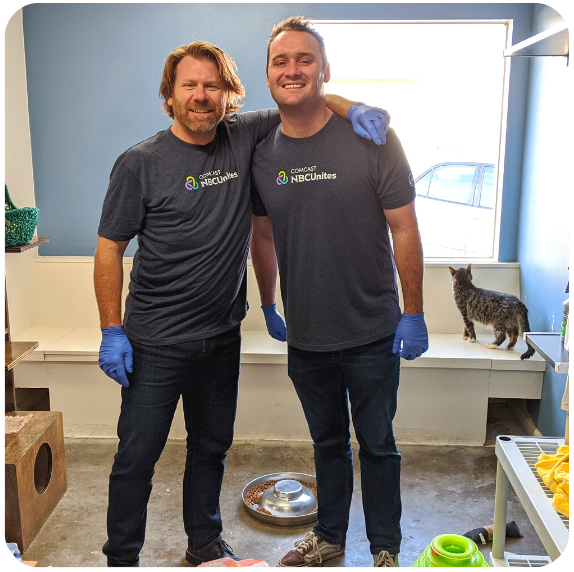 Group & Youth Volunteers
We welcome all types of group volunteering including: corporate groups, community groups, private groups, and Boy/Girl Scout projects. Email [email protected] to request more information.
Youth volunteers may volunteer at Perry's Place and for special events (excludes Petsmart locations). Volunteers in need of community service hours are welcome.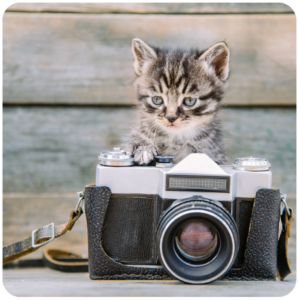 Photography volunteer
Heaven on Earth is seeking positive and energetic volunteers to take photos and videos of cats to be used in social media campaigns, emails, and as part of other outreach to help generate adoption and placement options.
Ideal skills include photography, lighting, cat and kitten handling; use of cloud-based software including G Suite; ability to edit and upload pictures to shared files; strong verbal skills; organization; professionalism; customer focus.
Read full job description here.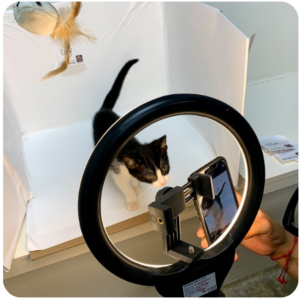 Social Media Intern
We're looking for a social-savvy individual to assist with our social media campaigns and strategies in order to increase followers, expand awareness, and drive support to the organization.
Social Media intern responsibilities include creating timely and topical posts for Heaven on Earth's social media accounts, monitoring all social platforms and engaging with supporters through comments and messages, analyzing analytics to gauge the success of campaigns, taking photos and video footage of cats, volunteers, and staff on-site, and more.
Read full job description here.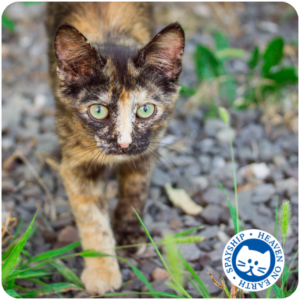 SpayShip Volunteers
We are looking for a few awesome and dedicated volunteers to help support our SpayShip Transport Program. Be part of the solution and help homeless kitties! 
This volunteer position's focus is TNR – trapping kitties and transporting them to and from spay/neuter clinic. 
Commitment is once or twice a month. Or whatever you want to commit to. Experience in TNR a must.
Our program's focus is education and giving people the tools – trap training, loaner traps, access to clinic appointments – so they can be empowered to be part of the solution.
If you are already out there making a difference in the lives of feral and community cats, why not lend a hand a couple days/nights a month.
Please send inquiries to: [email protected] 
Email us at [email protected].
If you're looking to fill a particular role or bring a specialized skill to the team, please let us know! We will be continuing to open up more volunteer positions in the coming months.