The mission of Heaven on Earth Society for Animals is to transform the lives of homeless cats through rescue, sanctuary, and new beginnings.
We fulfill our mission by:
Cat Rescue. We pull cats and underage kittens from City and County shelters and care for them until they are healthy, sterilized, and available for adoption.
The Perry MacFarlane Sanctuary, our Cage-free, No-kill Facility. Cats who are with us temporarily awaiting adoption as well as longer-term residents receive quality care at our North Hollywood sanctuary & adoption center, known as Perry's Place.
Adoption Program. Perry's Place is open to potential adopters Thursday-Sunday afternoons. Mobile adoption events are held each weekend at several area pet stores. Other adoptions originate at the NKLA adoption center.
Foster Program. Begun in fall, 2018, our foster program supplements the work of Perry's Place, through foster volunteers providing temporary safe haven and socialization for kittens as well as adult cats, until they can be placed in forever homes.
SpayShip Transport Service. Working in conjunction with FixNation, a low cost spay/neuter clinic, SpayShip provides free trapping assistance and transportation for community and companion cats in the San Fernando Valley.
West Valley Clinic. Opened in October, 2018, at the West Valley Shelter in Chatsworth, the clinic provides high volume spay/neuter surgeries, as well as an array of affordable veterinary services for dogs and cats in the West San Fernando Valley.
Community Outreach. Referral, guidance, support and humane education are central to everything we do, and while we cannot rescue every cat in need, we do respond to each inquiry we receive from people seeking assistance.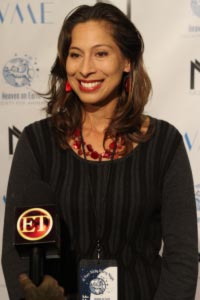 "I think it's very rare that people get to realize their dreams come true during their own lifetime. It's been a gift."

 

-Eri Cronkhite, Founder & Board Member
The Early Years
Heaven on Earth Society for Animals was founded in 2000 by Erendira Cronkhite, whose goal was to address the overpopulation crisis that meant only a fraction of cats entering the Los Angeles shelter system were coming out alive. Eri began a spay/neuter transport service, and soon established a small sanctuary for the feral cats whose surgeries she had facilitated but who couldn't be safely returned to their colonies.
At around the same time, Ritchie and Pamela Geisel, who had previously joined the board of another rescue organization, met Eri, and soon joined forces with her. Their shared goal was to build a functional organization focused on saving "the cats no none else wanted". A strategic planning process soon followed. Heaven on Earth's mission at the time was to "improve quality of life for homeless animals, particularly those who had a low probability of adoption, because of age, special needs, or a chronic medical condition."
In 2004, Heaven on Earth rented a dilapidated house in Van Nuys, and soon filled it with 60 cats. A small adoption program was begun, but the no-kill sanctuary was primarily for cats likely to be long-term residents.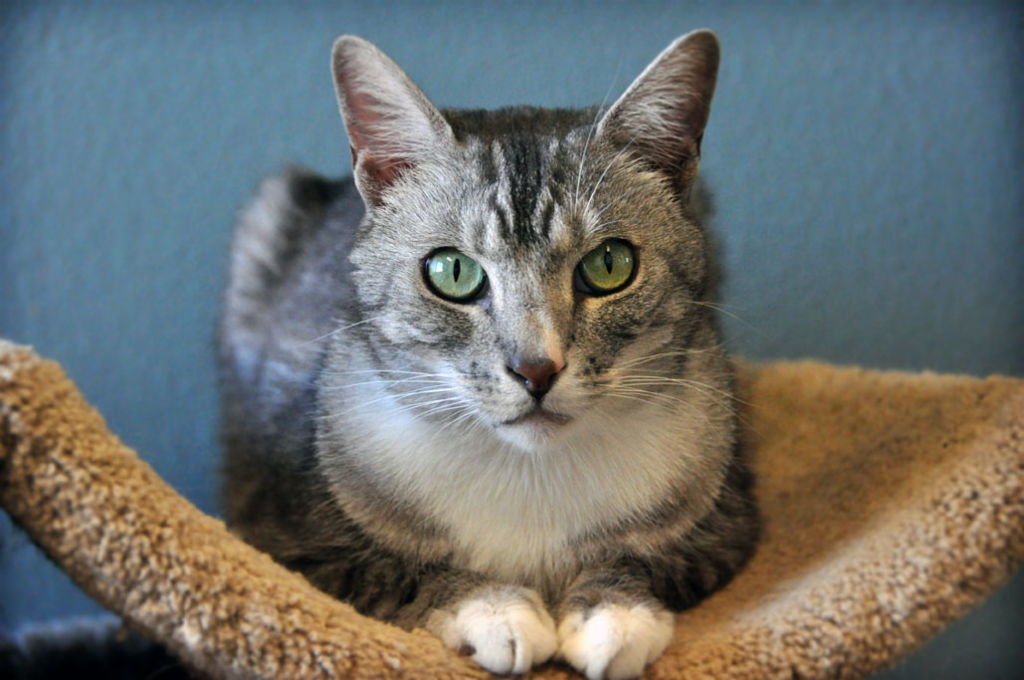 Change and Growth
Major changes began happening in 2009, when board member Jennifer Parsignault established SpayShip, a free trapping and transport program to facilitate spay/neuter surgeries in the low-income communities of the Northeast San Fernando Valley. Then in early 2010 Heaven on Earth was asked by another small rescue to partner in providing sanctuary to more than 70 cats seized in a hoarding bust. Almost overnight, two converted construction trailers were set up in the backyard of the house Heaven on Earth was renting, and a second sanctuary, in effect, was established, more than doubling Heaven on Earth's feline population.
In the fall of 2010, Heaven on Earth had found its "angels," Rachael and Seth MacFarlane, precipitating a period of significant change and growth. Seth MacFarlane's gift in July 2011, in memory of his and his sister's mother Perry, enabled Heaven on Earth to buy its own property. A one-story 5,500 square foot office building provided a surprisingly suitable facility, and work was quickly begun to hire an architect and plan to build out a sanctuary. This project was largely the responsibility of Suzanne Lofland and her wife Leandra Lawrence, who had begun working at the former sanctuary in 2009. The interior of the building was gutted, and Choy Associates' architects Pedro and Sheila Cordova designed a state-of-the art sanctuary.
Heaven on Earth soon undertook a $2 million, 3-year comprehensive fundraising campaign from 2012 to 2015, in order to fund the build out of Perry's Place and provide increased operating funds. The "No Cat Left Behind" campaign succeeded in securing gifts and pledges totaling $1.9 million, and in the process, naming most of the rooms in Perry's Place. In March, 2013, all 120 cats from the former sanctuary were relocated in one day to their new home, which was dedicated a month later as Perry's Place, the Perry MacFarlane Sanctuary.
By this time, Heaven on Earth was beginning to have a greater lifesaving impact, ultimately expanding its mobile adoption program to 5 area pet stores. This was recognized by Best Friends, which was leading the NKLA Coalition toward its goal of becoming a no-kill city, by inviting Heaven on Earth to join the NKLA Steering Committee.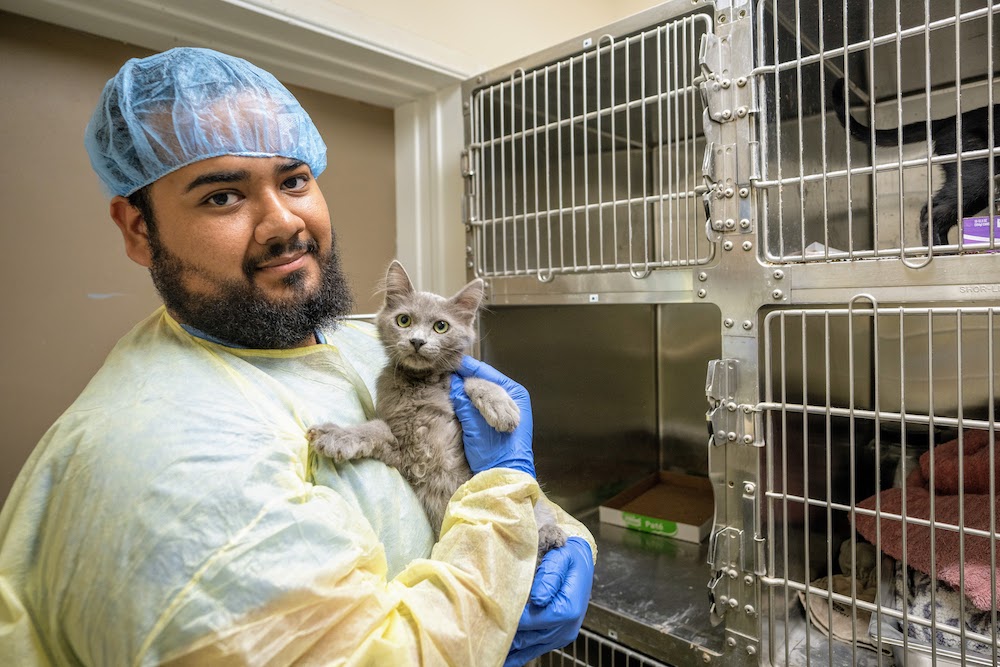 Recent Progress
In the Spring of 2016, Heaven on Earth began a capacity building initiative: the onsite apartment was converted to more clinical isolation space and a storage room was renovated as the maternity ward, signaling the shift to pulling more underage kittens from the city shelters. 12 additional double-wide cat condos were purchased, and 3 larger personal enclosures were added in the lobby, as Perry's Place was opened to potential adopters for the first time in May, 2016. All of this growth was supported by a 3-year staffing grant from Best Friends, as well as other foundation grants and increasingly successful annual fundraising galas.
The public areas of Perry's Place now have 12 cage free rooms, as well as the 3 large personal enclosures. Together with the 36 condos in the isolation room, 18 more in clinical iso, 12 in ringworm iso, and six in the maternity room, we now have a total of 72 cat condos. In combination with the cage free rooms, this enables us to care currently for up to 250 cats and kittens at Perry's Place, as well as up to 100 more in foster care, and at 3 of the PetSmart stores and the NKLA adoption center. This includes up to 150 kittens during the height of kitten season.
In late 2018, we opened the Heaven on Earth Animal Clinic and acquired a smaller cat rescue organization, Ziggy & Friends. The clinic, which focuses on high volume spay and neuter surgeries, is well along in its learning curve, and is currently preparing to dramatically increase its volume of business during kitten and puppy season, with the ultimate goal of sterilizing 6,000 cats and dogs annually.
We have recently become Closer to Home Adoption Partners with the LA County Department of Animal Services. Since Ziggy & Friends had focused its lifesaving efforts on County cats, especially at the Downey shelter, we have now begun pulling cats from those shelters who are at imminent risk of being killed.
Heaven on Earth has evolved during the past nine years from primarily providing long term sanctuary for senior and special needs cats, as well as those with chronic but treatable illness, to maximizing our lifesaving mission. We have increased our total intakes from 141 in 2012 to a projected 950 in 2019, nearly all from municipal shelters, where they often have no other options. More than 1,200 cats will pass through Perry's Place this year. As an NKLA Coalition steering committee member, we are helping to bring Los Angeles closer to becoming no kill, the city having reached an 89.7% save rate by the end of 2018.
As we embark on Heaven on Earth's 21st year as an organization, our operating budget has grown to more than $1.5 million, our staff now numbers 26, and we rely on nearly 100 volunteers to help carry out our lifesaving mission. We will sustain our growth through: a comprehensive development program, including a campaign beginning in 2020; a marketing strategy to increase awareness and attract more volunteers and donors; increased earned revenues through the operation of our new veterinary clinic; and potentially one or more additional strategic affiliations with other animal rescue organizations.