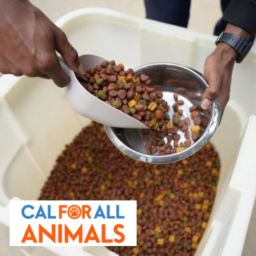 California for All Animals | August 2, 2023 - Watch Video. This Year's Recipients Are Working Towards Keeping People and Pets Together $300,0000 Granted in an Effort to Break Down Barriers That Are Causing California Shelters to Remain Full. Two dozen animal shelters across California will receive grants through the California Animal Welfare Funders Collaborative (CAWFC). The collaborative, launched in August 2019 by Best Friends Animal Society, Annenberg Foundation, California for All Animals, Maddie's Fund, and Michelson Animal Foundation, offers a unique funding model created to bring about a transparent and comprehensive funding ecosystem whereby funders pool their money together to provide a more streamlined process that fosters a deeper partnership. READ MORE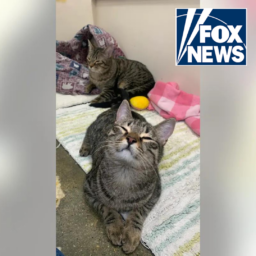 FOX NEWS February 13, 2023 - An adoption center and cat sanctuary in Los Angeles has gone viral after launching its "nice and naughty" cat of the week series. Toni Barrett, development manager for Heaven on Earth Perry's Place, said she and her staff were inspired by a popular cat influencer on TikTok who goes by the name "Pot Roast's Mom," who would label her own cats as "good or bad" cat of the week. Read More.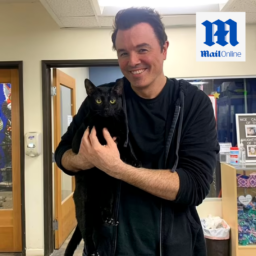 DAILY MAIL Jan 9, 2023 - Family Guy creator Seth MacFarlane has a furry new sidekick in his life. The funnyman's new pal is a sweet black cat adopted from the Perry's Place Heaven on Earth cat rescue center in Los Angeles. The charity posted a photo to Instagram on Monday of a smiling Seth, 49, in a black T-shirt and hoodie as he held his new feline named Arthur... Read More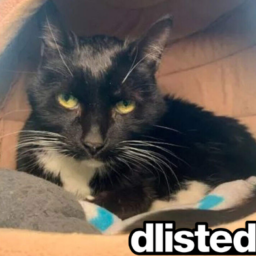 DLISTED December 15, 2022 - Bow, the Pepaw Bully King of Los Angeles' Heaven On Earth Cat Sanctuary! The Hot Slut of the Day title is not the first one won by Bow here. Bow was already a titleholder since the Heaven on Earth cat sanctuary named him as their Naughty Cat of the Week. Read More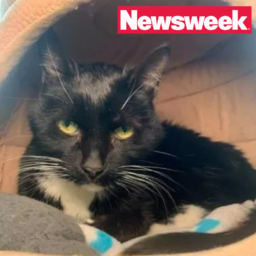 NEWSWEEK December 14, 2022 - Acat with a habit of bullying other felines at a Los Angeles pet rescue organization has earned plaudits online. In a viral post shared on Instagram, which can be seen here, Heaven On Earth shared a post about Bow the cat that quickly had the internet in stitches. The post featured a "nice cat of the week" as well as a "naughty cat of the week," and Bow ended up finding himself in the latter category. Read More.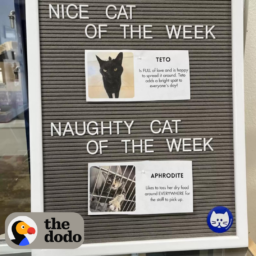 THE DODO December 12, 2022 - Everyone at Heaven on Earth's Perry's Place Adoption Center in North Hollywood, California, is a huge fan of Pot Roast's Mom on TikTok, so when she started doing good and bad pets of the week with her own cats, they decided to continue the trend with theirs. Read More.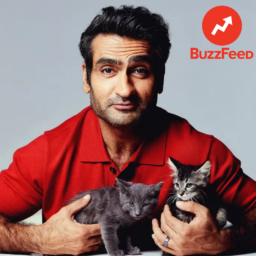 BUZZFEED Nov 8, 2022 - Kumail Nanjiani explaining how Ewan McGregor is so beautiful that it was easy to forget his own lines while filming a scene with him is, honestly, a whole mood. Read more.