Heaven on Earth is happy to accept in-kind donations. Items can be dropped off at Perry's Place daily from 8am -6pm. The address is 7342 Fulton Avenue, North Hollywood and there is a table set outside our main entrance (second door) for all donations. Please include a post-it with your name on it so that we know who the generous donor is!
Please email [email protected] if you have any questions. 
Below is a list of needed items:
Care Items:
We urgently need **Kitten food** (any variety, Royal Canin preferred)
Natural Balance dry cat food (Ultra variety preferred)
Canned cat food (any variety)
Clay cat litter
Gift certificates to pet supply stores
Amazon gift cards
Cat furniture 
Cat treats
Gently used towels, small blankets, and pillowcases (washable fleece preferred)
General Items:
Paper towels and bathroom tissue
Laundry detergent (powder or liquid)
Disposable gloves (vinyl and latex)
Liquid bleach
Rags, sponges, brushes
Dish soap, antibacterial hand soap and hand sanitizer
Sturdy garbage bags, all sizes (drawstring preferred)
Sturdy plastic storage cabinets, bins, and shelves
Scrubs, any size (tops, bottoms, or sets)
Gift cards to Home Depot, Costco, and Smart & Final
Office Items:
White copy paper
Gift cards to office supply stores
Black Sharpie markers
Gently used office furniture
Folders and envelopes
Save even more when you shop by using Capital One Shopping! This FREE online tool compares prices to make sure you are getting the best possible deal while shopping for cat supplies, or anything else you want! You don't even have to be a Capital One customer to use this awesome tool. Save cats in need and save money at the same time.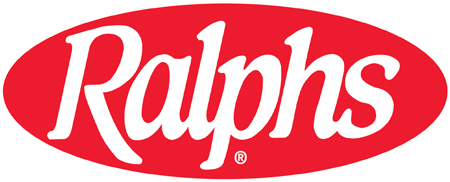 Use your Ralphs Rewards Card and help Heaven on Earth! The more you buy, the higher a percentage Ralphs will donate!
Go to the Ralphs website.
Sign in or register for an online Ralphs Rewards account. Add your current Ralphs Rewards card number or sign up for a new online Rewards card.
Once you are registered, click the Enroll button under Community Rewards (at the bottom of your account page).
Select Heaven on Earth and click Enroll.