Adopters went 'all in' for wobbly kitten
by Emma Rafanello
Zorro's condition didn't stop this family from adopting him.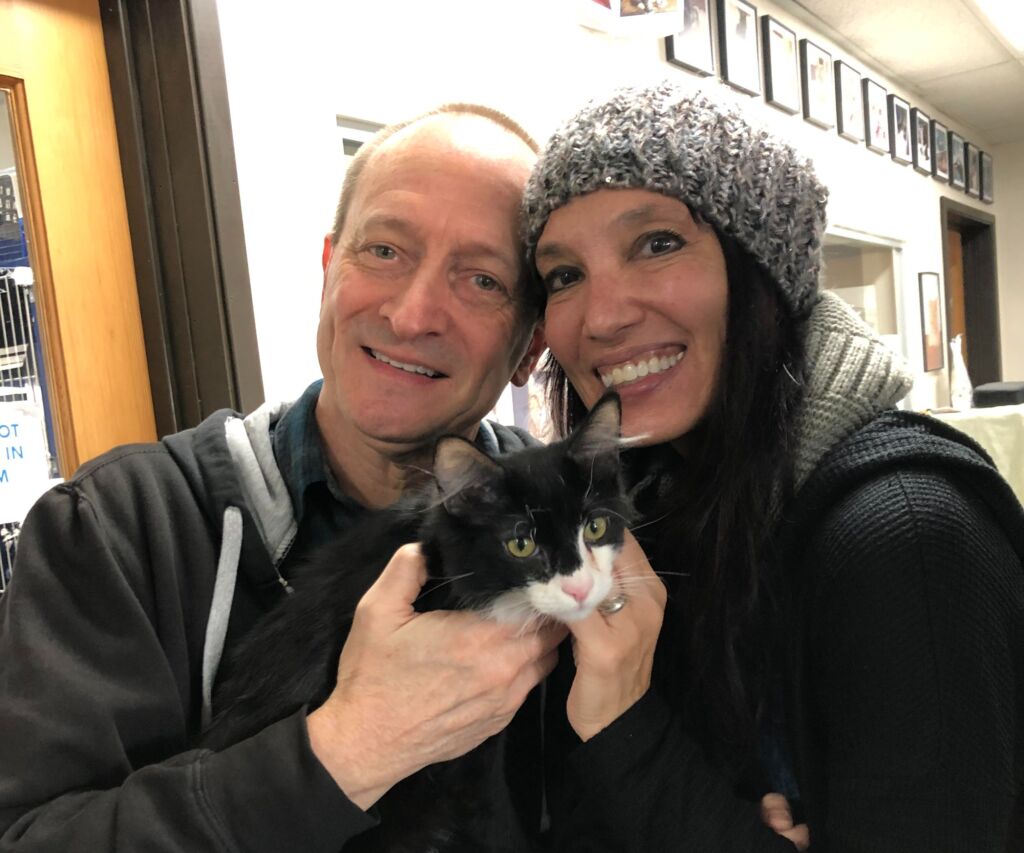 In November 2022, Zorro was brought into Los Angeles' West Valley Animal Shelter. A shelter environment in one of the largest cities in the U.S. is already a difficult place for displaced or stray animals. For Zorro, a kitten living with cerebellar hypoplasia (CH), a shelter environment provides an even greater challenge. 
Animal shelters across the U.S. face overcrowding and a lack of resources that impact the level of care for in-need cats and dogs. Unfortunately, when shelter cats and dogs aren't adopted or fostered they are also at risk for being killed.
This is where Perry's Place steps in. Special needs or injured cats that come from local Los Angeles shelters often have a more difficult time being adopted. Our mission is to bring those cats and kittens to our North Hollywood sanctuary where we provide them with the life-saving procedures and care they need to thrive, and eventually, find new homes.
Meet Zorro!
As Zorro was settling into his new temporary home at Perry's Place, we were getting a better understanding of Zorro's condition and monitoring his health. Zorro was only a few months old when he was transferred to the sanctuary, but he was already facing an uphill battle living with his condition. 
CH is a non-contagious neurological condition that affects a cat's walking and balance abilities. You've likely heard it referred to as "wobbly cat syndrome." Unfortunately, there isn't a treatment for CH, which can often deter potential adopters from adopting cats with this condition. 
Does it make them less lovable? No. Does it make it difficult to care for them? No. Can CH kitties experience just as much joy as non-CH kitties? YES!
Since Zorro is so young, there was hope yet for Zorro to be scooped up by a loving family regardless of his condition.
Life With a Special Needs Kitten
Luckily, Zorro's adorable kitten face and his wobbles were more than enough to capture the attention of Noriko and Eric. 
"We both fell in love with him when we first saw him; however I was initially intimidated by his CH condition — only because I didn't know anything about it and I didn't want him to hurt himself due to my ignorance in how to help him."
Despite their initial concerns, they were so excited to meet Zorro and bring him into their home. 
"Reassured and encouraged by Heaven on Earth (& several CH YouTube videos) 🙂👍🏻, we felt empowered to adopt him—we were already "all in" with our hearts! 💓💓"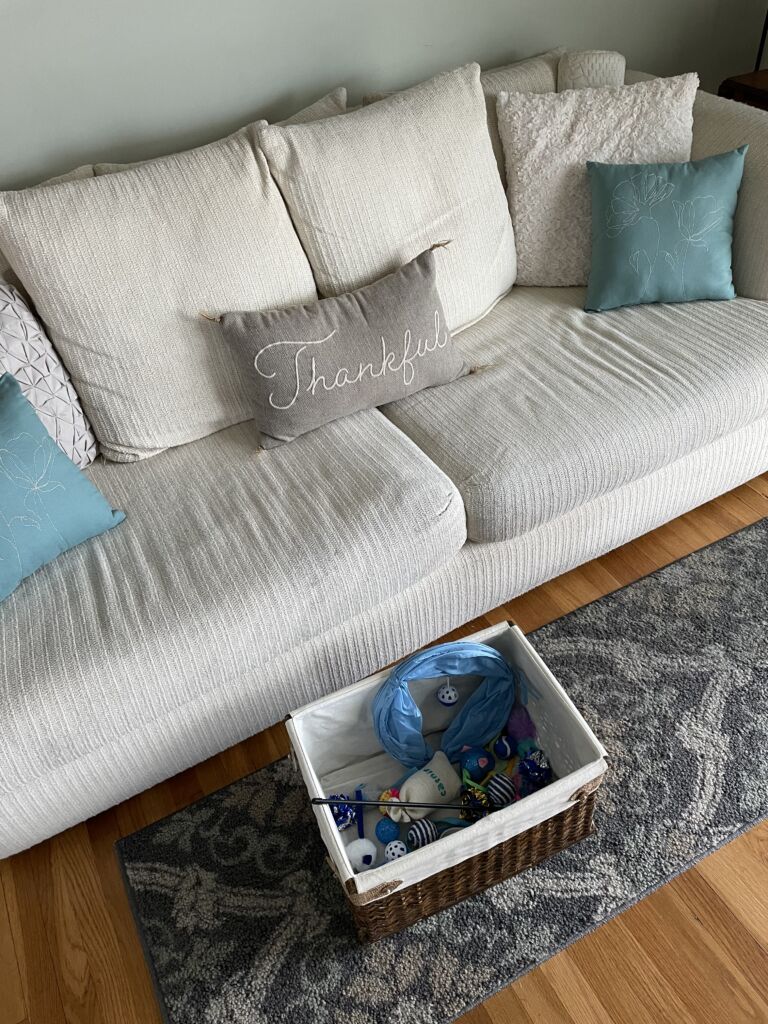 They even set up their home with a bundle of cat toys – the essentials for any home with a kitten! They prepared their home – and themselves – for their new adventure with a special needs kitten. This is how they did it:
"We learned quickly that there are many ways we could easily set our CH kitten up for success. We definitely got him a high-sided litter box so he had plenty of space to move around without kicking too much litter out. We also got him large dog bowls instead of tiny cat bowls to eat from; this gives him plenty of space to eat (although Zorro's CH manifests more in his hind legs than his head wobbling). We got him cat stairs up to our bed (easy peasy for him) and several toys (this boy has ENERGY & EXUBERANCE!)"
A New Year and New Beginnings for Zorro
Now that it's been a few months since Zorro found his furever family, Noriko and Eric let us know how it's going:
"He sleeps with us all night (from the very first night, actually). He is able to be steady enough to eat without any issues and his CH doesn't seem to be really all that bad… at least compared to some of the videos we've seen online of other cats with the condition. He is very playful and affectionate, and when he purrs, it sounds like a motorboat!  Basically… WE LOVE HIM BEYOND WORDS!! And are so grateful he is now a part of our family. Thank you for everything you and your team are doing!"